Andrew Hunt asserts voters are frustrated with Democrats and Republicans who hand out favors
By Walter C. Jones Wed, Jun 11, 2014 @ 4:56 pm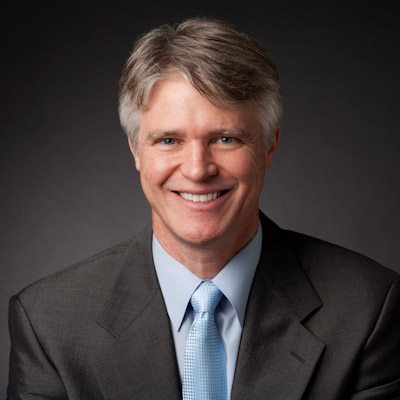 ATLANTA | The Libertarian nominee for governor blasted both parties Wednesday for steering favors to friends, and he offered a novel solution for improving the state's oversight of ethics – outsourcing.

Andrew Hunt met with reporters at the Capitol and said voters were frustrated with Democrats and Republicans. In responding to a question about why he is running against Gov. Nathan Deal, a Republican, Hunt used a broad brush.

"There's enough coverage of his different ethical issues that I don't need to go into that. But there are some issues there, and I think it has to do with both parties where there's a lot of crony capitalism," said Hunt. "There's a lot of special-interest deals."

Hunt, the founder of a small business specializing in nano-technology, is critical of tax breaks and freebies the governor can award as incentives for large companies bringing jobs. He said Deal shouldn't have a say in which firms get the goodies, arguing instead that no special favors be available to any company.
Deal has hinged his re-election campaign largely on the jobs promised by companies his administration has recruited through use of incentives.

The Libertarian also addressed the operations of the state ethics committee, the tiny agency that oversees campaign spending. Commission members and staffers have complained for years of having inadequate funding, and the campaigns and activists that use the agency have complained just as much about poor operation.

Hunt said the solution is to hire an outside company to run it.

"The key is, how effective are they at making it open and transparent and is it costing the same or less than the government way of doing it? You have to get out of this way of thinking that government does a better job," he said.

Deal's campaign didn't offer a specific response to Hunt's comments, only pointing to the governor's own proposal unveiled in April to alter who appoints the members of the commission.

"With stronger guidelines and a commission that avoids the appearance of conflicts-of-interest, I believe we can get the system functioning efficiently and effectively. That's the first step in gaining public trust in the integrity of our political system," Deal said at the time.

The Democrat in the governor's race, Sen. Jason Carter of Atlanta, has offered his own proposal for the commission, a constitutional amendment to set aside 0.01 percent of the state budget for it.

"One thing we should all be able to agree on is that it's wrong that Gov. Deal's staff and loyalists were able to kill an active investigation into his campaign," said Bryan Thomas, Carter's spokesman. "Jason has long advocated for a truly independent ethics commission, whose members aren't appointed by the officials it oversees."

The Democrats note that the state lost a lawsuit against it filed by the former director of the ethics commission who said interference by Deal's staff during a probe into his campaign spending led to her firing. Deal denies it, but the state is reportedly negotiating a settlement with her former assistant who makes the same claim.
Walter Jones: (404) 589-8424