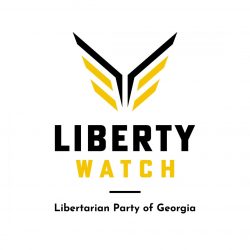 If you want to get a politician's attention, the best way to do that is to call their office. Emails, petitions, and letters are often disregarded, but evidence shows politicians pay attention when office staff is being overwhelmed with phone calls.
With this in mind, the Libertarian Party of Georgia is pleased to announce Liberty Watch, an initiative that leverages the power of the phone call to promote liberty-oriented legislation and oppose that which restricts freedom and increases government power. To be a part of this effort requires less than ten minutes of your time. The LPGA policy committee does the hard work of tracking (and deciphering!) the legislation and notifying you when it's time to pick up the phone.
How to get involved:
Go to openstates.org and enter your address to access a list of your current legislators with their contact information and enter in the contact list of your phone.
Sign up for Liberty Watch notifications using the form below. (SMS options to be added soon.)
When you receive a notification, follow the link to read the call to action on the LP Georgia website. (Click here to look at past Calls to Action!)
Call your legislators and express your support or opposition with the language provided.
Spread the word! Share the link with your liberty-loving friends, inviting them to join the movement! Help the network to grow!
No one person can single-handedly create large-scale societal change. It takes the efforts of many, acting together. You can play an important part in changing the course of Georgia politics in just 10 minutes a day. Won't you join us?