Press Release
Libertarian Party of Georgia Endorses State Senate Candidate John Monds
Cairo, GA, December 30, 2022: The Libertarian Party of Georgia is pleased to announce its endorsement of John Monds in his run for Georgia State Senate District 11. Monds, a graduate of Morehouse College with a degree in banking and finance and dedicated homeschool father of four, recently announced his candidacy in the upcoming special election.
John has launched historical campaigns for office before, receiving over one million votes in his first statewide election and becoming the first black Georgian to appear on the ballot for Governor.
His long history of public service and community involvement includes serving as the president of the Grady County NAACP, which had previously named him "Man of the Year." He has also served on the Grady County Planning Commission, Grady County Habitat for Humanity board, Grady County Fine Arts Project, and is a long-time member of the Omega Psi Phi fraternity, where he has held various leadership positions, including President of the Mu Beta Beta chapter.
"John Monds is a fantastic community leader," said Zach Varnell, Chair of The Libertarian Party of Georgia. "He has a proven track record of putting the needs of his community first, and I have no doubt that he will serve the people of his district with distinction in the state senate."
Monds is a vocal supporter of homeschooling and civil liberties and believes that all people should have the freedom to live their lives as they see fit, as long as they do not harm others.
"I am running because the voters always deserve more choices on the ballot," Monds said. "We need elected officials who will reign in big-government intrusion into the lives of Georgians."
Monds is excited to begin campaigning and meeting with voters across the district. He encourages all citizens to get involved in the political process and make their voices heard.
The Monds Campaign may be reached at [email protected] or at 229-378-5600.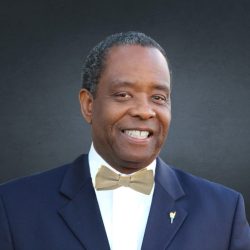 About The Libertarian Party of Georgia
The Libertarian Party of Georgia is a state affiliate of the national Libertarian Party. "The Party of Principle" strongly opposes government interference in personal, family, and business decisions, believing that all Americans should be free to live their lives and pursue their interests as they see fit as long as they do no harm to others.
Information and Press Inquiries:
Elizabeth Melton Gallimore
Executive Director, Libertarian Party of Georgia
[email protected]