The 2020 Libertarian Party of Georgia state convention will be on January 18 and 19 at the Douglasville Conference Center. Please stay tuned to this page for announcements as we firm up details.
Douglasville Conference Center
6700 Church St
Douglasville, GA 30134
Map >>
* Children 16 and under do not require a ticket; All convention pricing includes a LP Georgia annual membership; Business session free and open to the public, but you must be a member of LP Georgia to vote
Expect updates to this list as we get closer and closer to the convention! We will be updating here as confirmations roll in.
Opening Keynote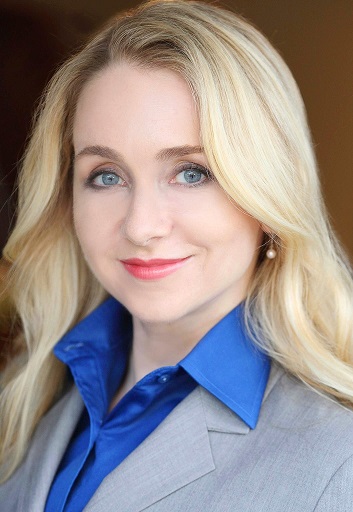 Catherine Bernard
Bernard & Johnson, LLC; Spartacus Legal
Georgia lawyer Catherine Bernard defends the wrongfully accused and other victims of government overreach throughout the state, with a particular focus on jury trials for individuals charged with victimless crimes. As a public advocate, she has led justice reform efforts at the state and local level, including the defeat of no-knock search warrant legalization and city debt expansion.  She was elected as a delegate to the 2012 Republican National Convention, where she voted for presidential candidate Ron Paul. She graduated from Emory University with degrees in philosophy and political science, and from the University of Virginia School of Law. In 2019, she was selected as a Georgia Legal Trailblazer by the Daily Report.
Ballot Access
Communicating Liberty
Alternatives To State Run Education
Second Chance for Georgia
Registration

8:00AM - 9:00AM

Opening Keynote

9:15AM - 10:00AM

Ballot Access

10:00AM - 10:45AM

Alternatives to State Run Education

12:30PM - 1:30PM

Communicating Liberty

1:30PM - 2:30PM

Presidential Debates

3:00PM - 5:00PM
Registration

9:00AM - 10:00AM

Second Chance for Georgia

10:00AM - 11:00AM

Annual Business Meeting

11:15AM - 12:30PM

Annual Business Meeting

2:00PM - 5:00PM
The Libertarian Party of Georgia will proudly host candidates seeking nomination by the Libertarian Party for President in 2020. Stay tuned here as candidates are announced!
Georgia Candidates Seeking Nomination
The Libertarian Party of Georgia nominates candidates for public office at the state level via convention. Delegates at the 2020 Annual Convention will be selecting each candidate besides President and Vice President who will appear on ballots all across Georgia. Per Libertarian Party of Georgia, None of the Above will also be a choice on each and every nomination ballot.
* If you're a candidate and you feel you should be included on this list, please email [email protected] You must have a website to be linked to and have filed the appropriate paperwork to be considered a candidate by the state of Georgia.